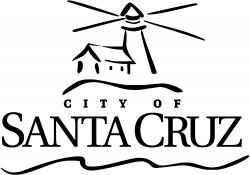 Library Assistant II
2018-12-06 City of Santa Cruz 809 Center Street $17.97 - $27.88 Hourly hour
Description:
Library Assistant II
City of Santa Cruz
$17.97 - $27.88 hourly
Recruitment #19-041
Assistant II's provide direct service or support service and may be responsible for the basic, daily operations of a small branch library or of a sub-function of collection management such as cataloging, acquisitions, or other technical function; performs duties according to a set of prescribed practices and procedures. The current vacancy is a part-time (20 hrs/wk) Assistant II, with prorated benefits, at the Live Oak Branch. The eligible list compiled from this recruitment will be used for the current vacancy, as well as future regular or part-time vacancies (for up to 12 months) in any of the ten branch locations of the City/County Library system. The ideal candidate has the bilingual ability of speaking English and Spanish fluently.
To apply online, go to www.cityofsantacruz.com and click on Jobs. Recruitment will close by 5pm on 01/03/19.
Go to www.cityofsantacruz.com and click on Jobs, or visit
City of Santa Cruz Human Resources Department
809 Center St., Room 6, Santa Cruz, CA 95060
(831) 420-5040
HR@cityofsantacruz.com
EOE/ADA
Do not contact this company in solicitation of any product or service.