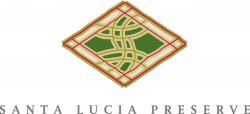 Water Systems Technician I
Featured
2020-02-13 The Santa Lucia Preserve 61 Rancho San Carlos Rd 17+ hour
Description:
Water Systems Technician I
Santa Lucia Community Services District
Job Summary:
Works cooperatively with the water systems team in carrying out various maintenance, repair, and construction tasks assigned by the systems manager(s).
Duties and Functions:
Accurately reads and records data from service and well meter registers manually.
Sounding of wells.
Safely performs excavations in close proximity to, above, beneath, and beside existing utilities, including high voltage electrical lines, gas lines, and other infrastructure without causing damage to said utilities and structures.
Participates in the construction, maintenance, and repair of the water treatment, water distribution, and wastewater treatment and collection system.
Operates various large and small equipment used in construction, cleaning, maintenance and/or repair of the potable water and re-purified water systems, as well as the wastewater collection system in accordance with department's safety training program.
Performs manual labor including, but not limited to, lifting of objects of various sizes, shapes and weights, digging, and breaking pavement under varying weather conditions while exposed to dampness, fumes, odors, dust, as well as biological, electrical, mechanical, and traffic hazards.
Assists in performance of routine septic inspections and in septic system modifications as deemed necessary by supervisor/inspector.
Removes and repairs various types of paving materials.
Aids in traffic control.
Job Requirements:
Ability to lift and carry heavy objects.
Works outdoors, in adverse and sometimes extreme weather conditions.
On foot much of the work day, bending and stooping repeatedly.
Enters and exits work vehicles repeatedly while covering routes.
Climbs up and down stairs and ladders while carrying tools, samples, and/or equipment.
Climbs and works from ladders while doing equipment and infrastructure maintenance.
Climbs in and out of manholes of various depths.
Works in confined spaces.
Possesses a valid and current California State Driver's License. Must be able to drive for compnay business.
Is able and willing to receive Tetanus, Diphtheria, Pertussis, Hepatitis A & B vaccinations and boosters and provide records to department manager(s).
-To apply for an open position, obtain a printable application by going to: www.santaluciapreserve.com, scrolling to the bottom of the page and clicking on Careers, or
by stopping by our gatehouse at 1 Rancho San Carlos Road to pick up an application.
-Submit by FAX 831.626.8282, or Mail to: 61 Rancho San Carlos Road, Carmel, CA 93923.

-EOE
Do not contact this company in solicitation of any product or service.