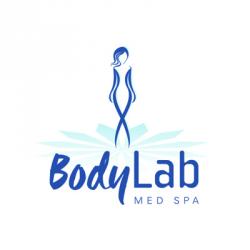 Esthetician
2020-03-18 BodyLab Med Spa 3540 Soquel Ave. Ste D Santa Cruz CA $15 hour
Description:
Our growing, premier med spa offers an array of unique services in an elegantly modern space. We are located in Santa Cruz California and currently seeking an experienced & talented skin care professional to join our team - 4 days (32 hours) per week.

The perfect esthetician candidate will have full or partial clientele. This candidate will also be treating current med spa clients, clients who have had medical cancer treatment and have delicate skin, as well as clients who have had microneedling and/or laser treatments at our office & wish to compliment the skin healing process with our specialty facials.
compensation:
$15/per hour
30% commission on services
15% commission on product sales
KNOWLEDGE AND EXPERIENCE:
• Current/Valid Esthetician License.
• Full or partial clientele a plus & ready to build a premier skin care program on our team.
• Knowledge of performing, Anti-Aging, Anti-Acne facials.
• Experience performing lash lift and/or lash extensions a plus.
• Experience working with gentle skin care treatments for cancer patients skin and oncology esthetics training.
• Knowledge and/or experience with SkinCeuticals product line.
• Knowledge and/or experience with Hydra Facial machine.
• Experience in waxing a plus.
• Ability to communicate professionally with customers and other employees.
• A Proven track record for excellent customer service.
• Assist with maintaining the cleanliness of the spa.
• Adhering to all state law sanitary requirements.
• Reliable team player.

We provide excellent working conditions and the highest quality of customer care. If this sounds like a good fit, and you are mature, grounded & well rounded — please contact us to set up an interview to become part of our team.
Med Spa provides:
-Free Wi-Fi
-Free Customer Parking in our own lot
Do not contact this company in solicitation of any product or service.