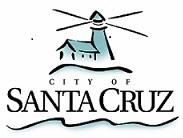 Communications Manager
2020-03-25 City of Santa Cruz 809 Center Street / Santa Cruz $116,604.00 - $157,824.00 year
Description:
Communications Manager
$9,717.00 - $13,152.00 Monthly
$116,604.00 - $157,824.00 Annually
The City of Santa Cruz is seeking an experienced professional to serve as the City's new Communications Manager/Public Information Officer. This will be an exciting opportunity for the successful candidate to establish the citywide communications function and serve on the City Manager's management team.
This new position reflects the City's desire to increase the flow of information between the City of Santa Cruz and its diverse audiences, as well as enhance the public's ability to fully engage in issues impacting the city. The selected candidate will have an opportunity to implement and build on a newly crafted Strategic Communications Plan, as well as establish relationships among Santa Cruz's media editors and reporters, various interest groups, and the public.
To access the full job flyer and application requirements using this link:
Communications Manager Career Opportunity

Closing Date is April 16, 2020. Applications must be received online by the Human Resources department by 5:00 on the closing date.
Do not contact this company in solicitation of any product or service.