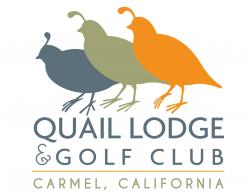 Assistant Director of Sales & Catering
2020-03-27 Quail Lodge & Golf Club 8205 Valley Greens Dr. 85,000.00
Description:
Director of Sales & Catering
Working alongside the amazing team at The Quail Lodge & Golf Club, we are seeking a Director of Sales & Catering to support our Sales & Catering Department.
Work for a highly prestigious hotel located in sunny Carmel Valley, California.
Learn and grow within a strong hospitality operation.
Exceptional medical benefits, Employee discounts on Lodge, Golf, and Dining Services.
Key Accountabilities
Create and implement key performance areas and procedures that will maximize revenue for all sales and catering staff and outlets at the property
Attend tradeshow/networking events, as necessary, of which out-of-state travel will be required on at least a quarterly basis
Manage the Sales and Catering day-to-day operation via scheduling, payroll, recruiting, planning, controlling and analyzing all aspects of the department
General Requirements
Minimum 5 years of sales managerial experience in the hospitality industry preferred
Bachelor's Degree in Hospitality Management, or its equivalent combination of education, training, and experience
Excellent communication and interpersonal skills
Ability to meet deadlines, sales goals, and maintain a strong line of communication with both clients and Quail Lodge team members
About Quail Lodge & Golf Club
Set in California's picturesque Carmel Valley, Quail Lodge & Golf Club is one of The Hongkong and Shanghai Hotels' most well-known resorts, thanks in part to its annual motorsports event, The Quail: A Motorsports Gathering.  With its temperate climate, the Club offers a variety of activities to make the best use of the natural beauty of the Santa Lucia Mountains and the myriad attractions on the Monterey Peninsula.  Each of the hotel's 93 guestrooms features a private deck or patio that overlooks the Lodge's lakes, golf course and expertly-manicured gardens.  Along with vibrant greens and lush landscapes, Quail Lodge is home to Edgar's, a farm-to-table restaurant that highlights fresh local produce and adheres to the Monterey Bay Aquarium Seafood Watch guidelines of sustainability.  A healthy and active lifestyle is curated throughout Quail Lodge & Golf Club from organic, California-grown cuisine to tennis courts and swimming pools, in addition to the challenging yet approachable golf course originally designed by Robert Muir Graves in 1964.
Do not contact this company in solicitation of any product or service.