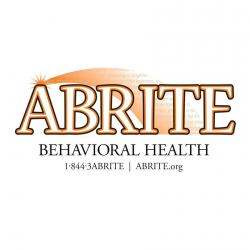 Part Time Instructional Assistant
Featured
2020-08-18 The ABRITE Organization 749 37th Ave DOE hour
Description:
The ABRITE Organization is seeking INSTRUCTIONAL ASSISTANTS!! Positions available IMMEDIATELY!!

DO YOU LOVE WORKING WITH KIDS? Are you the type of person who loves children and loves seeing them succeed? Are you the type of person who is a natural with children or perhaps wants to become a teacher in the future? Or are you the type of person who strives to make a big difference in the life of a child?

If you answered yes to any of these questions, then we have the ideal position for you. Our Instructional Assistant (IA) position is the perfect way for someone who loves children to gain skills working with kids in a 1:1 setting while helping the child becoming increasingly successful at school.

This position is the perfect training opportunity for anyone who is interested in the fields of education, special education, or psychology and would like to gain hands-on, practical experience working with children in a distance-learning educational setting. You will have an active part in implementing a published model for providing distance special education support services in the age of COVID-19. More information on this innovative model can be found here: (https://psyarxiv.com/q362v?fbclid=IwAR0Zf6weovC1CT_82bRWeAPbUxMA4Z-lERZDpfeDJugJXa3luCGkAjr2m3c).

Details of the position:

The ABRITE Organization is seeking Instructional Assistants (IAs) to provide distance learning classroom support to children while maintaining COVID-19 safety protocols and procedures.

All IAs are provided with extensive training in Applied Behavior Analysis (ABA) in order to teach IAs how to support a learner completing distance education learning via an independent worksite at an ABRITE location. There is the potential for the IA to work remotely (from home) given performance assessment, mastery of skill, and having an ABRITE-approved workstation.

This position will be a Part-Time position, with the majority of sessions being M-F 8 a.m. -12 p.m. There may be opportunities for MWF or TuTh Part-Time, but a M-F schedule is preferred.

Requirements:
~High school diploma or equivalent
~Energetic person who enjoys working with children
~Reliable, responsible individual who enjoys working with a team of professionals

Benefits:
~Competitive pay
~Training and advancement opportunities
~Hands on experience for those looking to build their resume
~Part-Time positions available
~While we are under Shelter in Place orders, we will be offering an increased rate of pay for sessions conducted in person.
~$50 Starting Bonus
~Potential to WFH!

Positions available in SANTA CRUZ COUNTY - IMMEDIATELY. Opportunity to WFH!
Do not contact this company in solicitation of any product or service.