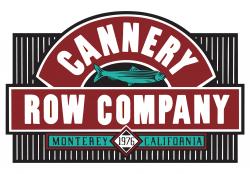 Maintenance
Featured
2020-09-16 Cannery Row Management Company Monterey Depends on Experience
Description:
Cannery Row Management Co. is currently interviewing candidates with at least 2-years of maintenance experience.  You will perform, maintain and repair as needed or requested by supervisor and/or management. Such duties will consist of routine preventative maintenance with interior and exterior repairs. 
Do you have the knowledge, skills and experience in the following: 
Carpentry: perform basic rough and finished carpentry work in construction and repair of structures such as partitions, walls, doors, fences, window frames, office furniture, shelves and roof repairs. 
Glazier: removes broken glass, putty or plastic; replaces window or door hardware, replaces or arranges for replacement of glass for windows and doors. 
Electrical: basic electrical installation and changing of light fixtures, repair work in wiring for switches, outlets, plugs, cables and other minor electrical repair. 
Plumbing: small plumbing repairs as needed, basic plumbing, leaks or breaks, opens clogged lines and drains, replaces washers and other minor plumbing repairs. 
Painting: prepares and repairs drywall, painting of interior and exterior walls and removal of graffiti. Prepares various surfaces, to include public and parking areas for paint, enamel, lacquer, varnish or stain; repairs wall coverings and trim. 
Ground Maintenance: maintains grounds in clean and orderly manner including moving, trimming, weeding, blowing, setting sprinklers, replacing broken sprinkler heads, inspect and maintain drinking fountains. 
Other: will be required to drive to and from various location that may include areas outside of city limits for work related pick-ups and deliveries. MUST have valid driver license. 
Must have the required knowledge, skills and abilities: 
Effectively use a variety of hand and power tools for repair 
Ability to climb ladders to perform duties at different heights
Ability to carry out duties with a minimum of daily supervision 
Ability to work on several tasks throughout the day 
Ability to work with a diverse group of individuals and/or groups
Must demonstrate a positive, professional image with dress code, attitude and communication
If you have the qualifications and skills that are required and able to work a flexible schedule that will include weekends and holidays, you are invited to pick up an employment application at the Cannery Row Management Company at 555 Abrego Street anytime M-F from 8:00 to 5:00.
Or, when you are responding to the ad you can request an application and one will be sent to you.
Do not contact this company in solicitation of any product or service.