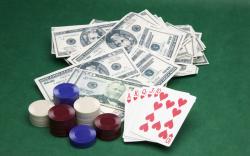 Banker - Third Party Proposition Player
Featured
2021-09-24 Pacific Gaming Services, LLC 709 Pacific Ave 20 hour
Description:
Pacific Gaming, LLC, a provider of third party proposition player services to California card rooms, is looking for professional and friendly Banking Associates to join our team. As a Banking Associate, you will be responsible for monitoring and ensuring the accurate settlement of all wagers.
This position requires individuals who possess basic math skills, excellent communication skills, and who are, above all, FOCUSED.
All applicants must meet the following requirements:
• Be 21 years of age,
• Be professional, friendly, and courteous under pressure,
• Be flexible with the ability to work all shifts
• Have no felonies,
• Be able to successfully pass a background check, credit check,
• Be able to secure gaming licensing through state and local agencies

Starting Rate of $17-$20 an hour depending on experience and ability to pass licensing. Please email pgs777@sbcglobal.net with any questions and or your resume.
Do not contact this company in solicitation of any product or service.